Kitchen Remodeling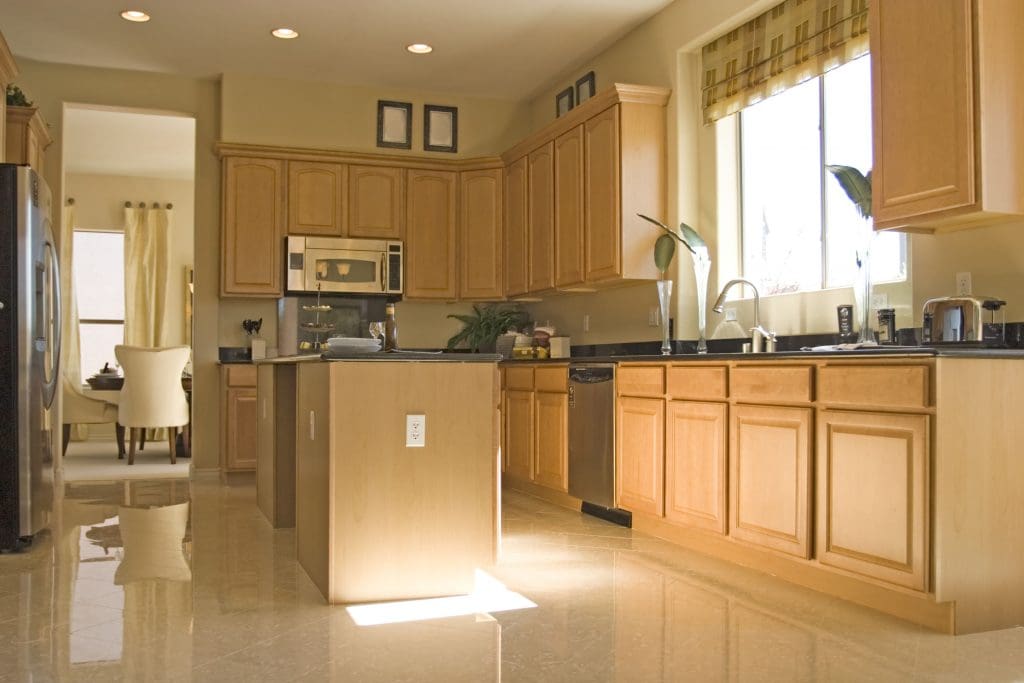 When it comes to home renovations and remodeling, there are a number of important facets an individual contractor and his or her team must consider before beginning the project. One important thing to understand is that no remodeling project or home building job is like the other, and while there are certainly a number of common issues that can arise, and a number of common mistakes and pitfalls, individuals need to look out for – its vital that you, your team, and the property owner, take part in an extensive and well thought-out planning phase.
Within your planning phase, you must take into consideration, what specifically you and your team plan to do with this specific home renovation project. One of the most important things to understand about home building is that certain parts of the home are far more valuable than others – one such example being the kitchen. The kitchen is one of the central hubs of any home – often the place where family spends the most time, where they often congregate for meals, family gatherings, holidays, and much more. And when you ask the team at Realty Improvement, they strive to offer some of the best and most focused kitchen remodeling services around. The best part about a kitchen remodel, is that you can go a number of different ways, and can always mix and match, to create a aesthetic that is uniquely yours, or curate pieces of furniture, appliances, and other modern accents to create a kitchen that is not only an aesthetic masterpiece with a drastically increased property value, but appeals to the senses of the majority of modern men and women, or prospective home owners and renters, alike.
What Should You Know About Your Kitchen Remodel?
Having been in the home building and renovations industry for many years now, the team at Realty Improvement, has seen and done it all when it comes to kitchen remodels – and over the years, they have put together everything from modern kitchens that flow with the aesthetic of the rest of the home, to kitchen remodels that give off a vintage air that's reminiscent of a kitchen anywhere from the 70's to the 90's, with touches of modern conveniences and appliances that make things much easier for the next family looking to move in. from the team at Realty Improvement, here are some additional tips that can help make your next kitchen remodel a huge success.
Plan & Create a Budget
No matter how you slice it, the kitchen will almost ALWAYS be the most expensive room in the home to renovate – whether its because of appliances, cosmetics, hardware, electrical, gas, and much more. when you begin to plan out your budget, start with the vital things, and while you are trying to save money – do not cheap out on important things like faucets, cabinets, sinks and appliances – people can really tell, and it will hurt your property value when it comes time to sell. One good strategy is to do whatever you can yourself, but make sure it is the simple stuff, such as painting the existing cabinets and walls, replacing the sink, faucet, and hardware, adding pendant lighting, and upgrading the electrical) can cost $5,000 or more. Knock down walls, rearrange the layout, buy new appliances, cabinets and countertops, and the price of your kitchen redo may skyrocket to $40,000 or $50,000 or more. So, before you hire a pro or begin to tackle the job yourself, go from the easy upgrades to the most difficult, and really consider if you are up to taking on the hard stuff yourself – things like a total gut renovation can be quite difficult.
Splurge in Certain Places
One of the most interesting tricks or tips in the kitchen remodeling world, is that you can easily raise property value, by splurging on certain simply areas of the kitchen. One of the least known areas to splurge, is ironically the faucets! You would never think, but faucets make a difference. Faucets are the hardest working part of the kitchen, so go for quality and convenience – meaning a premium brand and single-handle operation. If your sink is in front of a window, make sure to check faucet and handle clearances to make sure it fits (and you won't bash your knuckles on the sill). When choosing a sink to partner with it, simple is best: Go for a single basin, as big as you can fit, and no deeper than 10 inches so you aren't forced to stoop to do the dishes.
Read, Prep, & Repeat – Before All Your DIY Projects
Whether you're doing it yourself or want to keep an eye on your painter or other workers, educate yourself on the project you are doing yourself or overseeing someone do – then re-read, and re-learn it all again. It doesn't hurt to educate yourself; it can only help you in both the short, and long term. A vital tip for painting the kitchen area – the best time to paint your kitchen comes earlier than you might think: Do it before the cabinets and backsplash go on the walls to reduce labor costs (even after an extra round of touchups later), eliminate paint drips on the cabinets and tiles, and ensure a perfect line where they meet the wall.
Form, Function & Character are Vital for a Backsplash
If you don't know what a backsplash is, then you should not be doing your kitchen remodel yourself – first and foremost. This area is essentially, the section of wall between the countertop and the cabinets. It's important that you think of it as almost a canvas, and a place where you can add art, and much-needed, décor to your kitchen area. Along the backsplash, you can express your personality. Subway tiles offer a traditional look, unless they are oversized, you lay them vertically, or arrange them in a herringbone pattern. Tiny mosaic patterns are pretty, but the grout lines are harder to clean. Of course, there are many other options, including glass, metal, stone, mosaic, embossed ceramic, and other tiles—and non-tile options such as beadboard paneling or metal ceiling tiles. Choose something that reflects your taste—but that's also widely appealing and easy to maintain so it won't turn off buyers when you put the house on the market someday.
Lighting Goes a Long Way!
One of the best accent pieces you can add to your kitchen remodel, that honestly shouldn't cost too much if you are smart about it – is definitely quality lighting. The team at Realty Improvements, recommends, three different types of light fixtures for any quality, modernized, kitchen remodel.

Recessed Ceiling Fixtures: Installed over all open floors. Monitor proper spacing, and distancing, so as to provide ambient light where people will stand and work.
Under-Cabinet Lighting:Use these lights to provide lighting over countertops – highlighting the countertops for eating, reading, working and more. Also, provides lighting for the backsplash (which you have already added color, character, and function to previously! Plus, the lighting will brighten well-crafted cabinetry when it's the only light that's on.
Pendants/Ceiling Fixtures: Brighten work zones like islands, peninsulas, and sinks with decorative pendants that provide diffuse light without creating shadows – and a romantic feeling, whether you are alone, or with your significant other.

Wood Flooring Alternatives
Wood flooring is great, and can make a break a well- modeled kitchen area. However, in some cases, its just not possible to have wood flooring, or it might be too expensive for your budget. If you are smart about it, and don't spill water constantly and cause damage to your flooring – you can easily go for wood-flooring alternatives, such as easy-to-clean porcelain tile that comes in a wide range of designs, beautiful looking stone and vinyl, wood-looks, or some softer alternatives, that can help you shave a bit off your budget, like luxury vinyl and laminate.
The important thing to understand is that a kitchen remodel, is probably the single best thing you can do to your home – especially if you only have a few thousand dollars, and are looking to unload your property soon. That few thousand dollars on a new kitchen remodel, could legitimately be the best investment you've ever made – especially if you are first breaking into the world of home building and renovations. For more information on kitchen remodeling and more, be sure to contact Realty Improvement today.