Ceiling Remodeling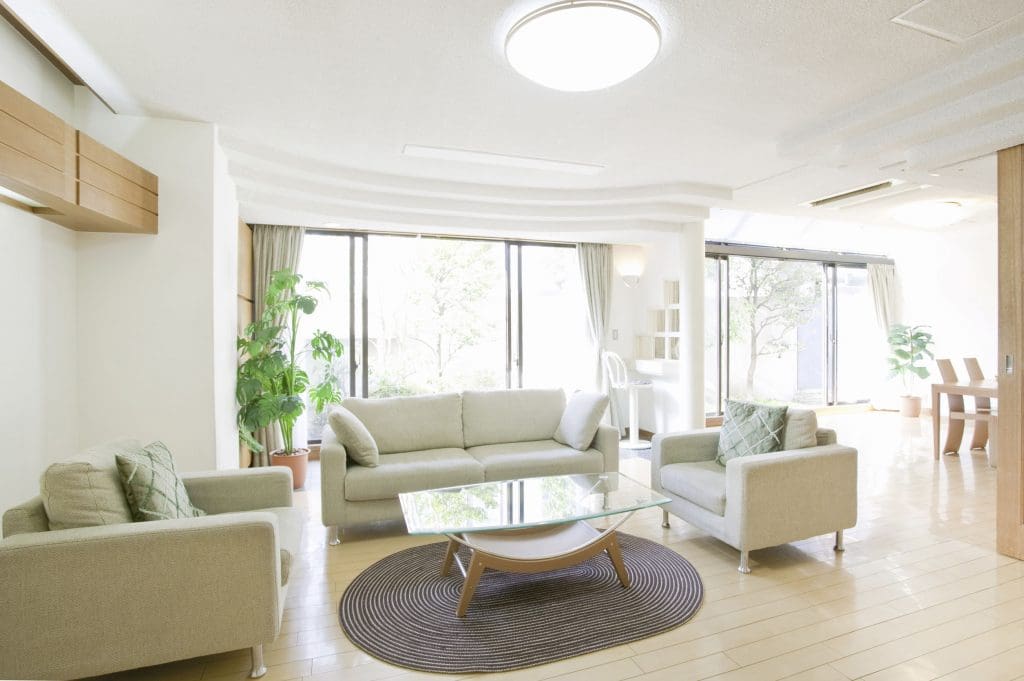 When it comes to remodeling your ceiling, it is by far one of the most vital aspects to any full-fledged home building or remodeling project. Sure, while it might not be as vital, nor increase the property value as a well-built, and designed bathroom, or kitchen remodel – one important thing we must all understand is that a home is essentially just a place we can call our own, and have a roof over our head, in order to protect us from the elements. The important thing to understand, is that according to the team at Realty Improvement, there's a number of different factors that can damage and cause issues with your ceiling, and its vital to understand that while the ceiling is essentially the inner part of the roof over our head – the roof is the other, and just as the roof must brave the elements, weather, and other things such as the wind, rain, snow, cold weather, warm weather, humidity, hail storms, lightning strikes, and a whole lot more – without a properly planned, and installed roof and ceiling, you can develop issues such as holes, leaks, and even infestations of unwanted bugs and other living things like termites, ants, roaches, and a whole lot more.
Different Types of Ceilings
AN important thing to remember is that a god, quality roof, doesn't have to be a luxurious one, that you spent 6-figures on. The fact is that, it must simply be structurally sound, aesthetically pleasing, and assimilate with the rest of the hoe design and décor. In fact, you don't have to break the bank to break up with outdated home design. These 14 pretty, practical, and penny-wise renovations of rooms all over the house prove that you can steal the look of luxury for far less than you imagined. In fact, while some ceilings can certainly leave you breaking the bank, there are a number of ways to get the same quality, as well as the same aesthetic, without having to dig that deep into your pickets. According to the team at Realty Improvement, here are some of the most vital factors and things you can do to get the best looking and functioning ceiling and roof for you, without breaking the bank and eviscerating your budget.
A Top View Can Make All the Difference – Plus Don't Be Afraid to Get Creative!
In order to create a memorable focal point in an otherwise forgettable bedroom, any DIY experts can follow the example of many professionals these days who are now using reclaimed wood. According to individuals who made the Heathered Nest Ceiling famous, they also chose to use the simplest, yet somewhat high quality, reclaimed wood ceiling. The salvaged wood of choice for this down-home yet sophisticated retreat: barn wood boards, installed against a freshly painted black ceiling, that instantly infused the room with rustic charm.
On-the-Ply Storage
One of the best ways to add to ay ceiling is by adding elements that don't simply sit atop the ceiling and do nothing – but to add elements that add to the ceiling, by essentially standing or simply existing beside the ceiling itself. It might be confusing at first, but according to many DIYers, one of the best things you can do to any normal ceiling is to add moldings and certain design elements to the edges and the sides of the ceiling. For instance, in addition to moldings, the use of bookshelves pressed directly against the wall is one of the best thigs you can do. The bookshelf will not only add a design element alongside the molding, but you can put books, vases, pots, candles and all kinds of other design elements there to compliment the ceiling itself – while none of it is even technically on the ceiling, but rather the wall. A DIY couple looking to create the same look for next to nothing simply, began fastening a pair of ordinary particleboard bookshelves to the wall about six inches above the floor on either side of the window. To achieve the look of a custom build, the savvy homeowners screwed together simple bases using scraps of wood, and embellished the tops of the bookcases with trim and molding.
Add a Shingle or Two
When it comes to interior design cues, one of the best things you can do, no matter what you are looking to achieve is to add an accent wall. Again – no matter what you want to achieve, an accent wall is one of the most versatile pieces of home décor around and it works with everything! In the event you're weighing your options for an accent wall, you need not confine your imagination to paint. In fact, you can concoct a feast for the eyes using something very few have ever thought of before, shingles! This whimsical wall was made popular by the team at East Coast Creative and relies on cedar shingles and a crisp white shelf above for its organic appeal.
Do More with Your Closet!
A wise man, or a lazy teenager once said that the floor isn't just a place to walk – but it's the largest shelf in your home. And while this might not have caught on like other sayings, it does make similar sense we are discussing a man and his closet. In the event that you are still relying on flimsy wire racks in your pantry, take a cue from The Handmade Home and make the switch to a sturdier solution. First, get rid of the unsatisfactory storage system in an old, do-nothing closet, then patch and paint the walls, and put up braces and shelves using a combination of pine and melamine boards. The result of these efforts? A well-organized pantry that can stand up to bulky dry goods, heavy canisters, and more.
Two-Way Street to Style
Being in love can be a beautiful thing, until of course you see what can happen when you've got two busy people and one bathroom to share and run into and also run out. How do you prevent a Jack-and-Jill bathroom or a his and hers setup, from turning into a haphazard heap of clutter that neither person wants to even attempt to declutter? As a DIYer the best thing you can do and the answer lies in a variety of small-scale but space-smart upgrades. The addition of storage baskets, a gallery wall, and a splash of fresh paint make this shared space a success any way you look at it – and no matter which of its two doors you enter.
The fact is there's a lot more you can do with your ceilings, walls and you can very easily turn any living space into the perfect space for one or two, it just takes a little bit of creativity. For more information about ceiling renovations and more home remodels, be sure to contact Realty Improvement today.