Structural Modifications & Home Additions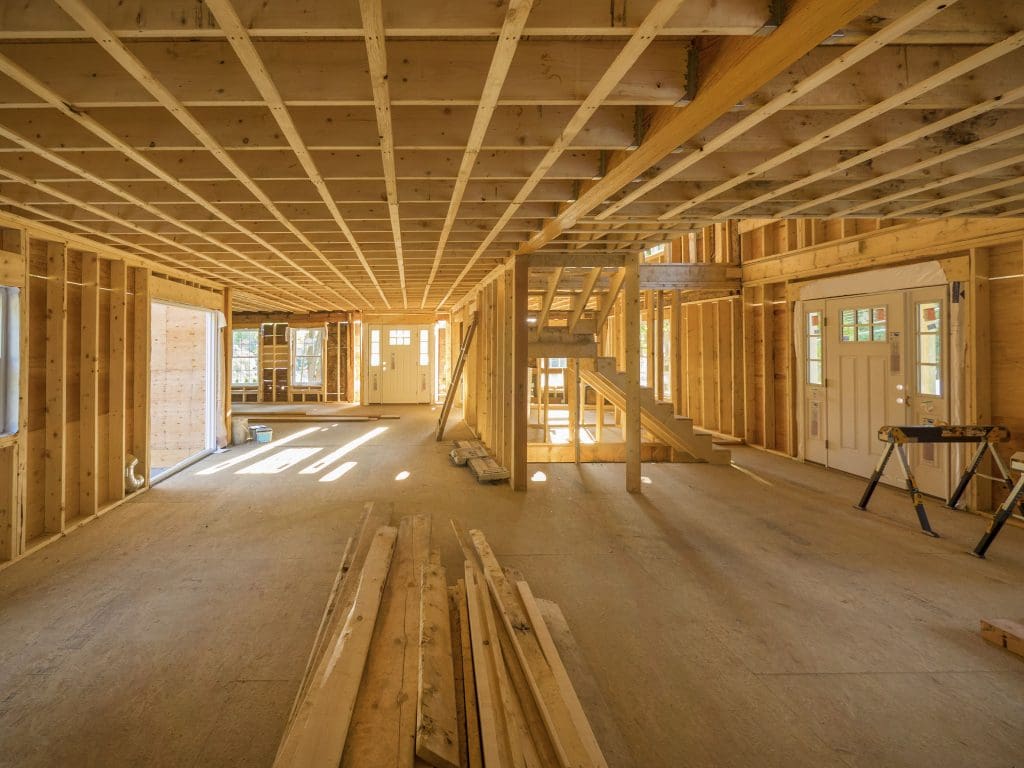 One of the most common and most highly involved areas of the home renovations and remodeling industry, has got to be structural remodeling and home additions. In many cases, when an individual or family decides to purchase a home, with the intent of doing extensive work on the property, whether it might be for business purposes or simply to live in, adding additional living space, and enhancing the actual structure of the home is a common thread that seems to exist.
Putting the Work in Can Often Be Worth It
Often, when a family purchases a home, with the intent on enhancing the structure and adding additional living space, they can often come out quite a bit ahead – and are rewarded from putting the work in, rather than simply purchasing a home of that size or space. For instance, in the simplest of mathematic terms, when you purchase a home for $200,000 with 3 bedrooms, and 1.5 bathrooms – for instance, whether it might be somewhat distressed, foreclosed, without as many modern amenities or upgrades, or simply a just smaller in size, and choose to make a number of quality additions to it, with the help of an experienced professional such as the contracting team at Realty Improvement, you can come out quite a bit ahead.
In the event you chose to work alongside the contractors and construction team to add two additional bedrooms, and another 1.5 bathrooms, as well as some other miscellaneous additions, and ended up spending $150,000 (not real numbers – just for conversations sake) on said additions. Your home will likely be worth quite a bit more than the $350,000 you might have spent, and you are very likely to have a similar home value, or even come out ahead of the individual who might have spent nearly half a million on his home. Of course, there are countless other factors that go into it, and many other things that must be taken into account. However, this example just goes to show you, the value of home renovations and home remodeling.
A Few Important Tips for Your Next Structural Renovations & Home Additions Project
Identify Your Goals
As we have mentioned many times, the best renovations come as a result of a lot of proper planning, identifying your goals and seeing what it takes to accomplish them. First, you need to list out the major things you're looking to achieve with your remodeling. Maybe you're hoping to extend a parents' retreat, which involves structural modifications and sometimes even repurposing certain areas of your home. In addition, you need to sort out where you'll be living while the works take place. If there are babies or children around, that brings up an entire new set of concerns. Having school-age children around the building site often means more vigilance on your side.
Set a Properly Thought Out Budget
It's often said that budgeting is either the most fun or the least fun part of a home remodel, depending on how far you need to stretch your finances. Nonetheless, this is an important step that has an impact on the entire project, from the materials you're going to use, and equipment you need to hire, to the contractors to whom you're going to trust your extension with. Once you know what you want to achieve, you should talk to a builder or an architect who can help you figure out the rough cost estimate.
Assess What You Have
Proper assessment of your property. If you are into house flipping business, assessing if a house is a good buy and 'renovation material' includes weighing the listed price to cost of repairs and extensions that need to be done. However, whether you're target-purchasing homes suitable for remodeling or hoping to extend your own, in both cases, you need a chartered surveyor who can make a detailed building report, pinpointing critical spots and marking the areas which need further specialist assessment.
Get the Right Contractor
A major home remodeling endeavor will require much more skilled work than a weekend decorating project, so you need to get in touch with professionals well in advance to get a timeline, a description of what needs to be done, and quote for the cost. This especially applies if you're remodeling in spring or summer when home remodeling projects are most popular. Since every company does things a bit differently, you'll want to research referrals, customer service and warranty on the completed work. Also, keep in mind to check if the firm has all the licenses and permits for the kind of work you need.
Take into Account the Main Structural Changes and Alterations
When we refer to the structural changes, its vital to take into account both the ones that need to be done because of any damage that happened to the property, failed inspections, code violations, as well as the changes you plan on making to it. Some of the most common structural problems are unevenly supported load-bearing walls, excessive beam and floor-joist spans, and differential bearing on poor soil and bedrock. This scenario might impact your budget more severely, especially if you need additional manpower and heavy equipment such as cranes, which allow for easier installation and removal of bearing elements. Luckily, there are plenty of options for affordable crane hire in Sydney, so you'll easily find the machine suitable for your site.
Educate Yourself on Building Codes
In case you're using permitted development rights you don't need planning permission; you still need a building regulation approval. These building regulations determine minimum requirements of structural integrity such as fire safety, energy efficiency, damp proofing, ventilation and many other aspects that comprise the overall building safety. While most repair work is excluded from the building regulations, save for window replacements, underpinning and rewiring, apart from certain non-residential buildings such as sheds, outbuilding and conservatories, all new building work including extensions and alterations is liable to the building regulations.
The fact is that doing major structural changes to your home, and making largescale home additions, can be quite heavily involved, and takes tons of work – but again, for the right person or family, it can definitely be worth it. For more information on any home additions project, or home renovations, be sure to contact Realty Improvement today.